Suppliers of Point of Sale Equipment,
Barcode, Labelling & Ticket Software,
Receipt, Barcode, Label & Ticket Printers,
Labels, Tickets, Tags
for many applications.

Call 020 8464 5492 E Mail sales@beechman.co.uk

Bright Silver Laminated Foil with peelable adhesive
A top coated aluminium foil with a silver finish. Ideal for producing high quality labels for whisky, cosmetic, perfumes, toiletries, household goods, etc. The PVA/PVC based topcoat provides good resistance to alcohol over spill.

Can be supplied on Rolls or Labels for use for over printing on Thermal Transfer Printers.


Enlarge picture of Bright Silver Laminated Foil Roll - Print Chrome Labels on Roll
Enlarge picture of Chrome After Shave Label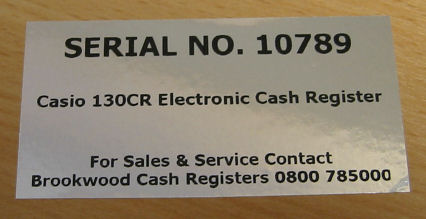 Enlarge picture of Chrome Label with Serial Number
Call us on 020 8464 5492 for further details.