Suppliers of Point of Sale Equipment,
Barcode, Labelling & Ticket Software,
Receipt, Barcode, Label & Ticket Printers,
Labels, Tickets, Tags
for many applications.

Call 020 8464 5492 E Mail sales@beechman.co.uk
High Tear Resistance, Waterproof, Ideal for Timber Yards, Builders Merchants, Building Products, Packers, DIY Retailers for stapling to Timber, Planks of Wood, Fencing Posts, Fence Panels, Pallets, Tea Chests, Produce Crates, Wooden Packing Cases, Carton Labels, Shipping Labels, Wooden Garden Furniture, Horticultural Use, Meat/Carcass Tags and many other uses.

Supatuf Tear Resistant Polypropylene can be supplied in a thickness of 120 Microns, 150 microns or 180 Microns and easily printed with text and barcodes as required producing excellent results.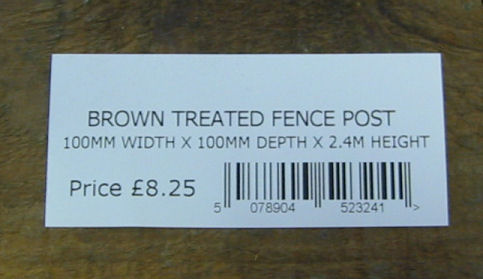 Enlarge Supatuf Polypropylene Fencing Post Label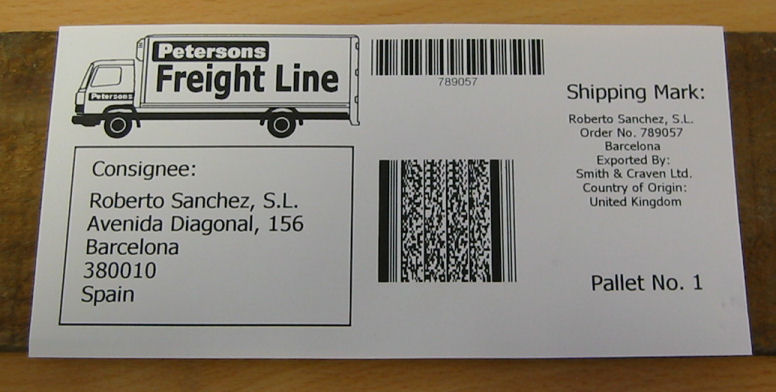 Enlarge Suptuf Polypropylene Pallet Label
Call us on 020 8464 5492 with your requirements.