Suppliers of Point of Sale Equipment,
Barcode, Labelling & Ticket Software,
Receipt, Barcode, Label & Ticket Printers,
Labels, Tickets, Tags
for many applications.

Call 020 8464 5492 E Mail sales@beechman.co.uk
We can supply Direct Thermal Theatre Tickets with Holograms and also a Hi Lustre Silver Foil or Gold Foil as security aids available in a wide variety of sizes supplied as Fan Fold Tickets with perforations between the tickets and optional Perforated Tear Off Stubs in a variety of sizes or can also be supplied on Continuous Rolls of Ticket Paper with or without a centre perforation to create a 2 part ticket. Tickets can be supplied blank plain white or colour washed or printed with your own design on the ticket face or reverse side of tickets.

We can offer a Ticket Printing System with a Direct Thermal Ticket Printer, Software and Direct Thermal Tickets to create and print your own Theatre Tickets on demand with sequential numbers, barcodes, date and time stamping and other functions as required. See Software for creating your own Tickets with Event Description, Sequential Ticket Numbers and Barcodes, Date, Time Stamp and many other features We can supply tickets and a ticket printer or tickets to suit your own printer especially Boca, Citizen, Datamax, Datamax-O'Neil, Godex, Intermec, Kroy, Sato, Star Micronics, Stimare, Toshiba TEC, TSC, Wasp, Zebra printers and also other makes of ticket printers including kiosk printers.
Enlarge to view picture below of example of front of a ticket with customer's artwork for Theatre Tickets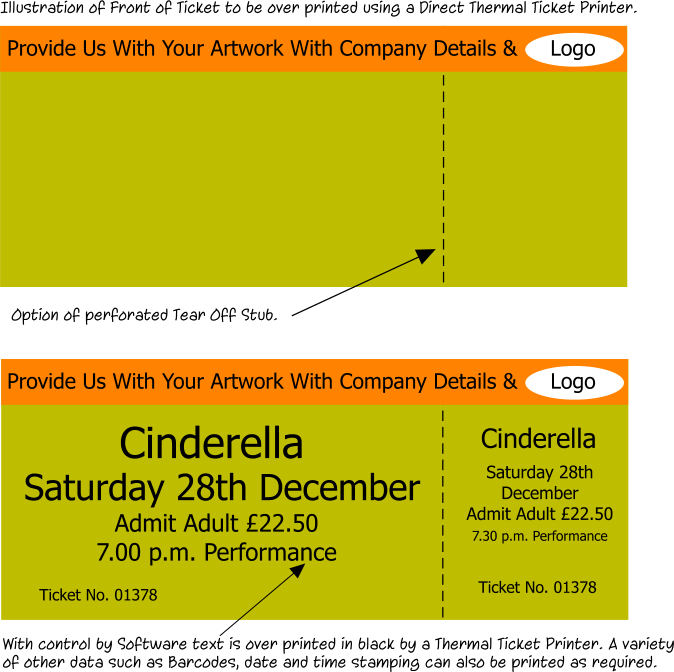 Enlarge to view picture below of example of reverse side of a ticket with customer's artwork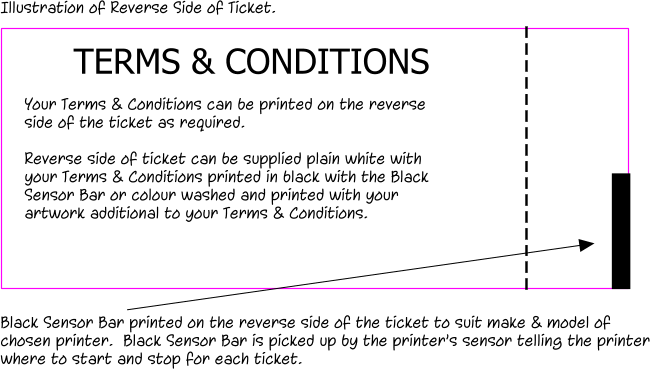 See Tickets on Continuous Rolls of Ticket Paper Ticket Printer can cut the ticket to your chosen length!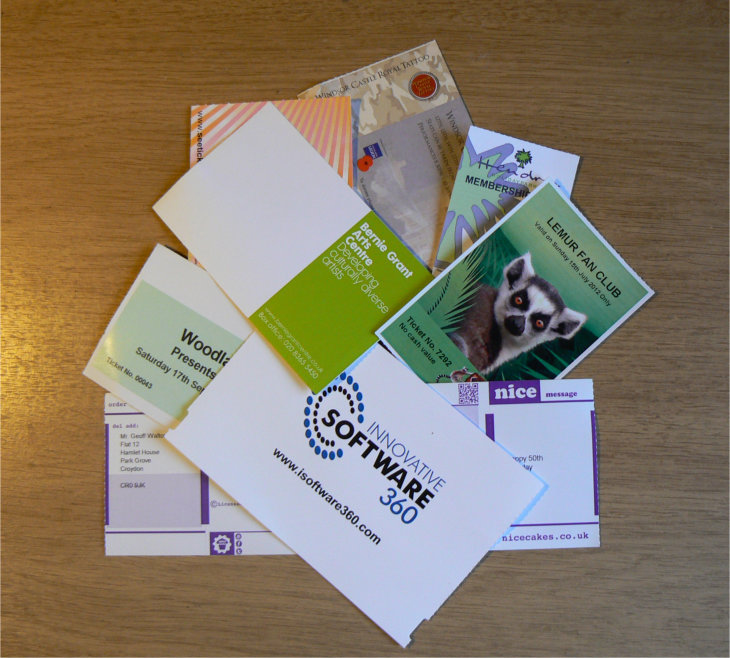 Enlarge picture of Printed Direct Thermal Tickets


Call us on 020 8464 5492 for further details.