Suppliers of Point of Sale Equipment,
Barcode, Labelling & Ticket Software,
Receipt, Barcode, Label & Ticket Printers,
Labels, Tickets, Tags
for many applications.

Call 020 8464 5492 E Mail sales@beechman.co.uk
Matt Silver Polyester Void Labels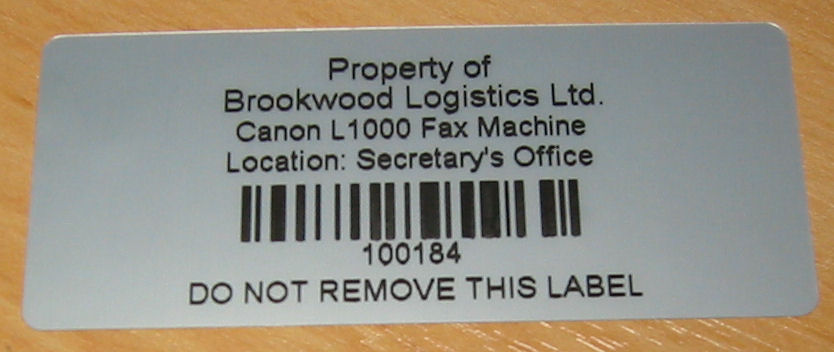 Enlarge Asset Management Label with Company Name, Item Description, Item Location
Peel off the above label ... the word VOID is still left affixed to the substrate as demonstrated in the picture below!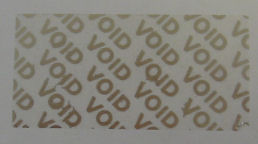 Enlarge Void Label
Please call us with your requirements for Void Labels on 020 8464 5492.
We recommend using a Resin Ribbon when using a Thermal Transfer Label Printer for printing to the Matt Silver Polyester Void Labels.