Available as White Polypropylene Rolls, Clear Polypropylene Rolls, Colour Washed Polypropylene Rolls in widths of 25mm, 50mm, 75mm, 100mm x 40m long.
Gloss top coated polypropylene film. For product labelling in applications where resistance against water, oil and chemicals is important. E.g. labelling toiletries and cosmetics. Suitable for thermal transfer overprinted information labels.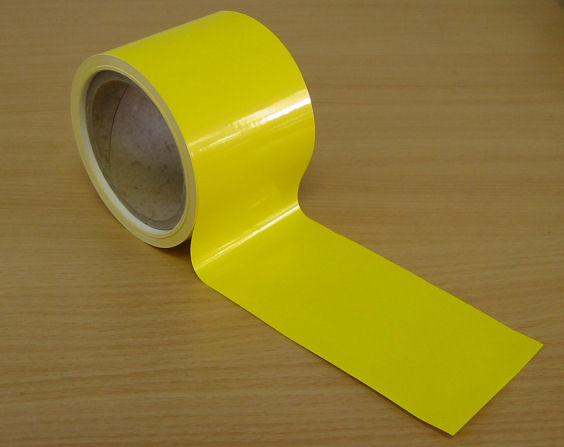 Enlarge picture of yellow washed Polypropylene Roll

Rolls can be Gloss Colour Washed to customer's choice of colours including selected Pantone colours. For best results we recommend the customers select pastel colours such a yellow, light blue, light green, orange, pink to have a good contrast with the colour of the ribbon used especially when using a Black Resin Ribbon
We can supply Black, Blue, Green, Red and White Resin Ribbons as required for printing on Polypropylene Rolls.
You can use the White, Clear or Colour Washed Polypropylene Rolls to create Adjustable Size Labels from one roll when using a Thermal printer fitted with a cutter! See how!

Or if your prefer Polypropylene Die Cut Labels see:
White Polypropylene Labels
Clear Polypropylene Labels
Colour Washed Polypropylene Labels