Suppliers of Point of Sale Equipment,
Barcode, Labelling & Ticket Software,
Receipt, Barcode, Label & Ticket Printers,
Labels, Tickets, Tags
for many applications.

Call 020 8464 5492 E Mail sales@beechman.co.uk
Self Tie Loops Lock Labels available in a variety of materials and sizes and are Waterproof & Tear Resistant available in the following colours: White, Orange, Green, Blue, Pink, Yellow, Red are ideal for hand writing on or affixing a label and can also be over printed on using an A4 Laser Printer or Thermal Transfer Label printer printing on rolls.

Ideal for a wide variety of uses available to hand write on or affix a tag on suitable for an wide variety of uses and applications such as Abattoir Tags, Addresses, Agriculture, Baggage and Bag Tags, Camp Sites, Christmas Tree Tags, Cycles, Deliveries, Electrical Repair Tags, Garden Centres, Garden Furniture, Green Fee Bag Tags, Greenhouses, Horticulture, Inspection, Lawnmower Repairs, Luggage, Machinery Service and Inspection, Meat Packers, Meter Inspection, Neck Tie Labels, Neck Tie Tags, Nurseries, Plant Tags, Refuse Bags, Sacks, Self Tie Plant Labels, Spare Parts Tags, Waterproof Tags, Tent Tags and 1001 other uses. Self Tie Loop Lock Labels can be hand written on.

We can also supply Metal Detectable Self Tie Loop Locks and Tags for the Food & Pharmaceutical Industries.

We can supply a Labelling System with Software & Printer with Plain White, Colour Washed 1 or both sides or Pre Printed Self Tie Loop Labels for you to over print on demand product description, ingredients, sell by dates, batch numbers, pricing, sequential numbering and barcodes as required.

Enlarge to view picture below of example of front & rear of Self Tie Loop Lock Label with customer's artwork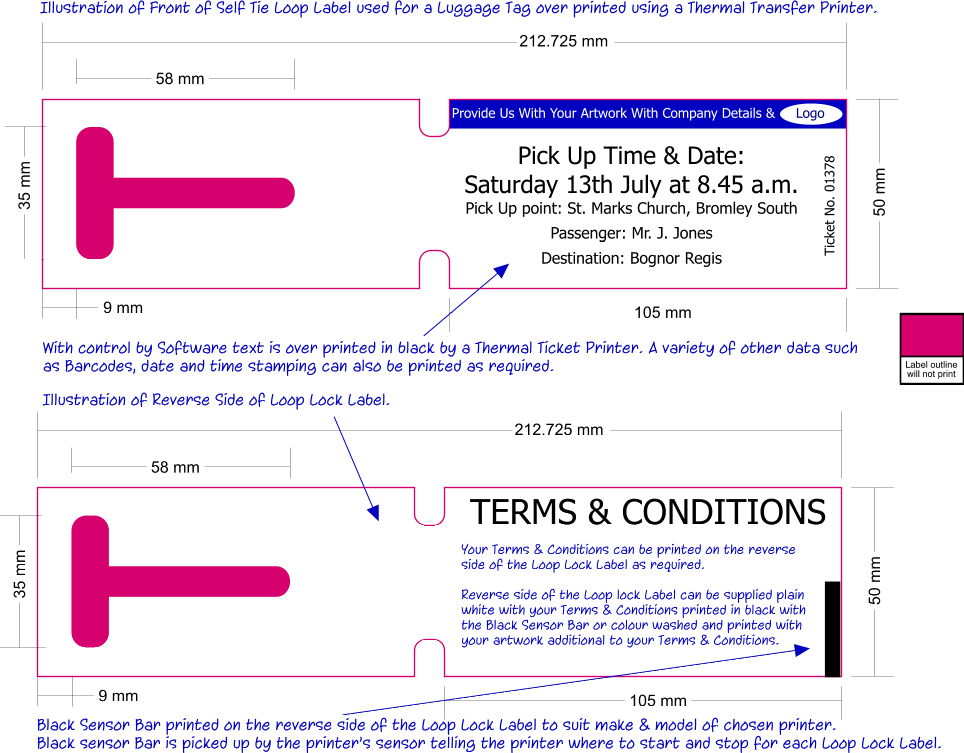 Enlarge picture below of Self Tie Loop Lock Labels available in a wide variety of sizes in plain white, colour washed, or printed with your artwork and suitable for over printing on a thermal transfer printer.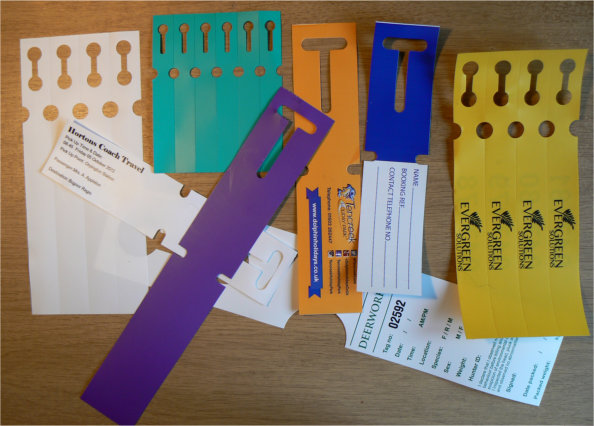 Available in wide variety of sizes and materials for various applications. Let us know what you would like to use them for and the diameter of the item you wish to loop them around.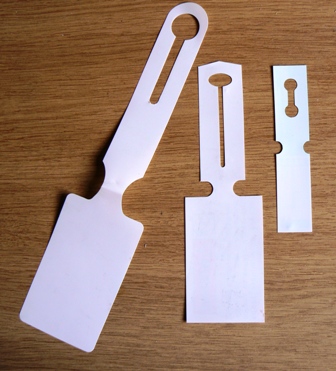 Click to enlarge picture of Loop Lock Labels

Loop Lock Labels can be printed with your artwork as shown in picture below.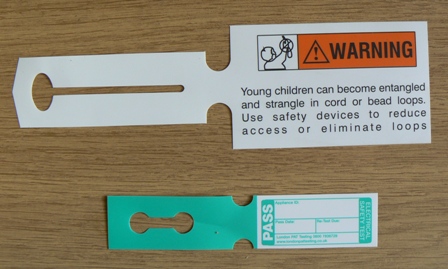 Click to enlarge picture of printed Loop Lock Labels

See Laser printable Self Tie Loop Lock Labels also ideal for handwriting on or for affixing a label are Manilla Tags Swing Tickets and Tyvek Tags